Community, culture, and competition, all in one boat. Dragon Boat BC supports accessible low or no cost community programming that allows everyone, regardless of ability or resources the chance to be active through our races and year round activity at Dragon Zone Paddling Club. Join us at our free community events throughout the year!
Click here for our Calendar of Events  
Click here for information about our Community Boat Project
---
Lunar New Year Community Celebrations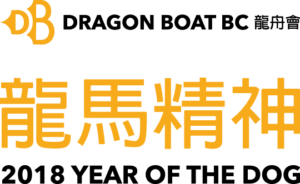 Ring in the Year of the Dog with us at all of our celebrations and events in Vancouver's historic Chinatown! Take a photo with our dragon boat displays and learn about our Introduction to Dragon Boat programs and our Summer Youth Paddling Camps.
We'll also be giving out lucky red envelopes that symbolize luck and health to everyone, young and old along the parade route and at our booth at International Village! Take a look inside your lucky red envelope for your chance to win prizes to get active in 2018, and tag our dragon boat float for even more chances to win great prizes.
International Village Chinese New Year
February 16-18, 2018
Vancouver Chinatown Chinese New Year Parade
February 18, 2018
---
Community Paddling Days
Join the Dragon Zone Paddling Club and Creekside Kayaks for our Community Paddling Days in 2018! Come out and try dragon boating or kayaking for FREE. Registration and dates will open in early 2018.
45 minute dragon boat paddling sessions begin at 12:30pm, 1:30pm or 2:30pm. One hour kayak sessions are available by reservation from 12:30pm to 3:30pm.
When: May 6, July 7, August 11, 12:30pm to 3:30pm
Where: Creekside Community Centre, 1 Athletes Way, Vancouver BC.
Click here to register for free dragon boating.
For kayak reservations, email info@creeksidekayaks.ca or call 604 616 7453.
Presented by: